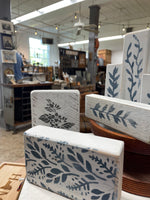 Now open at The Shirt Factory
We have what you need to build a home that tells the story you want. Your home should be filled with items that make you smile.
We find it, we design it, or we make it.
Thanks for stopping in!
We search across the country to bring you all the little things you never knew you needed. Whether you are looking for the perfect hinge, a crazy lamp, or a finished table Barn & Brick Co. has you in mind.
Rusty and dusty to trend setter is how we roll.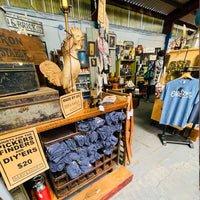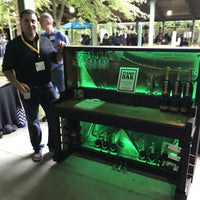 Piano Bar for Charity
We built this custom piano bar using a 120 year old piano. We left the original sound board exposed to show the incredible detail inside a piano. This dry bar featured ample storage for 10-20 liquor bottles, 8 wine glasses, 8 bottles of wine, and a storage drawer for barware. Custom LED lights were added to make this piece shine. 
Each year we build a special piece to be donated and auctioned off at the Double H Ranch Gala at Six Flags Great Escape and Splashwater Kingdom. We look forward to donating to many future events for such an amazing cause.
Want your own piano bar? Send us a message.
Read More
The place to find greatness.
Stop keeping it on your phone and start putting it in your home.
Now Open at The Shirt Factory
Hours
Monday - Closed
Tuesday - Closed
Wednesday - Closed
Thursday - 12:00pm -5:00pm
Friday - 12:00pm -5:00pm
Saturday - 12:00pm -5:00pm
Sunday - Closed
By Chance, By Appointment, or As Listed